Aore Island Resort – Vanuatu's Premier Resort celebrates designer upgrade with completion of Stage One of major refurb program…
Vanuatu's premier resort Aore Island Resort on Espiritu Santo is nestled on a secluded tree-lined beach on Vanuatu's second-largest island and is ready to unveil the stunning new Nakamal, or central meeting reception area to guests in this picture-perfect setting.
Australian owners Brad & Lisa Gray commissioned interior designers Ivy & Piper to honour the natural elements of Vanuatu's environment, landscape and architecture and its distinctive heritage and character to create a laid back and welcoming aesthetic design.
Embracing the surrounding nature, the open-plan reception space makes the most of the refreshing sea breeze and natural sunlight. The designer duo of Ivy & Piper set about to infuse a sense of luxury and tranquillity into the main reception areas including guest bar and lounge area as Stage One of the redevelopment, with the refurbishment of the 18 villas of Aore Island Resort to follow in 2018.
Taking advantage of the high ceilings and light in the main Nakamal thatched-roof reception area, this refreshed space where rainforest meets the ocean incorporates locally made materials in the furniture highlighted with art works on the walls showcasing key heritage memories.
It's an upscale mix of fresh, modern and comfortable chic-island style with dusty pinks and neutral palette that resonates with the local cultural heritage of the waterfront resort.
The Nakamal reception area is both sophisticated and soothing with an eclectic mix of clean-lined furnishings, whimsical accent pieces and high-end finishes.
Ivy & Piper created the main Nakamal reception interiors to flow with the laid-back island vibe of a welcoming indoor-outdoor space.
"We want our guests to experience aesthetically pleasing spaces as well as enjoying the gentle rhythms of the island culture and welcoming arms of the local people," said owner Brad Gray.
"Stage 2 is due to get underway, weather permitting in 2018 with expected completion of our remodeled guest room villas next year. The refurbished villas will emphasize barefoot luxury and relaxation with their natural color scheme, décor, furniture and appointments," Brad continued.
Aore Island Resort has positioned itself as a sanctuary in Vanuatu, more intimate in scale with a maximum of 50 guests at any one time and offering exceptional services. In Vanuatu, children are cherished and celebrated and most welcome at Aore Island Resort.
"As a growing travel destination, we continue to hold appeal for the Australian and New Zealand markets with our fascinating culture and history, portrayed through the second World War dive site of the shipwrecked troopship President Coolidge.
"The abundance of sealife can be observed through first-class diving of this enormous wreck that is almost completely intact. The scale of this once proud ocean liner then troopship is simply amazing with the Coolidge boasting to be the most accessible shipwreck of her size and type anywhere in the world," Brad concluded.
The unspoiled and relaxed natural surrounds of this island destination also offers various World War 2 relics near the Resort as well as turtles or dugong sightings, reef sharks, spectacular live coral, rainforest treks to explore waterfalls, endangered Coconut Crabs and walking tracks through pristine rainforest.
When it comes to nature, Aore Island Resort is not simply a top class Resort, it is a truly living environment.
Brad adds: "I'm looking forward to the revamp of our guest villas later next year, and we'll continue to invest in our tropical resort to continue to evolve and progress to keep true to creating a unique and authentic experience for our guests".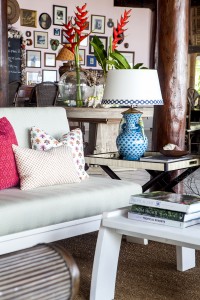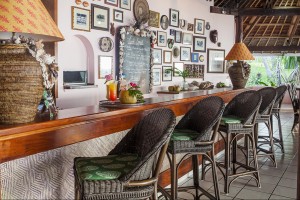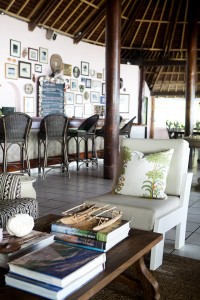 For further information or high-res images please contact;
Briana Cicchelli – PDPR on 0422 239 416 or briana@pdpr.com.au